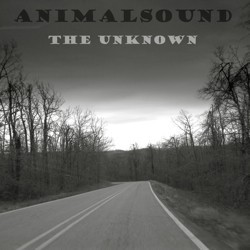 If you were traveling along some forgotten highway deep in the great, open plains and if you stopped at dusk at some dim, smoky bar for a beer this would be the band you'd be hearing while sipping your dusty-can cheap brew. Their wandering, resonating guitar sound on their album, The Unknown, evokes a glimpse into a sort of grim, psychedelic underworld of Americana. A world of drunken misfits and endless roaming of the highway.
The lead singer, Jonivan Jones, has a voice reminiscent of Bob Dylan without all the tenderness. It fits nicely with their style-think Johnny Cash having a hard, dark day. Lyrics drift from dangerous madness, "Midnight Strange" to the twisted, confusing pain of being left, "Go To Hell" to even a hungry, growling, unsubtle cry for satiation, "Electric Duck" In this last song, Jones' voice takes on a Tom Waits quality in his assurance that "Daffy Duck is comin' round horny as a toad/he's horny, he's horny for more" The harmonica present on "Sixty-Five" adds a sort of resignation to a very bluesy vibe that weaves through most of the album.
This is a record that will make you want to take a long pull on a cigarette and stare, brooding, into the western horizon. It captures the messiness of life: love, pain, death, anger, and hunger but in such a way you'll finish listening to the ten tracks and want more. More life on the road, more of the sweet hurt of love, and more of that elusive essence that makes life so damn strange.
Tags:
album review
,
Animal Sound
,
Jonivan Jones
,
The Unknown