The Attic EP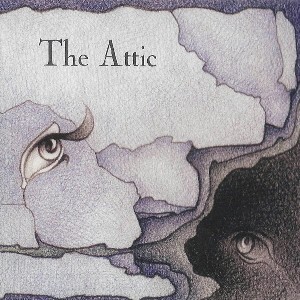 Melodic and wondrous, The Attic revels in a dark lounge sound. The Attic is a three piece band that works very well together. Each instrument, each note, each line laid down on their debut self titled album lives like smoke in some dark bar unchecked by society. This five song disc demonstrates exactly how beautiful music can be when each instrument is allowed the space to express its unique voice towards the mood of an entire song. The trio; Jeff Janis, guitar and vocals, Alex Kulik, bass, and Eric Kaplan, drums, have been playing music together since 2002 and they sound seamless. They may not have quantity but they have quality. As for the sound, it's more of a rock/lounge/jazz fusion than just rock'n roll. The vocals are strong and deep, the delivery masculine and emotional. Any man who enjoys Quentin Tarantino films, or any woman who feels her best in a sexy black dress with a martini in hand, will love this music! And many others I'm sure.
Song 1, Sanctified, draws you in with its first beat like a finger hypnotically pulling you forward. Word and music dance erotically together in this ditty getting the listener to perk up and pay attention. Lyrics, "been a long time gone / and I'm wait'n for you to hold me in your arms / I've been bleeding for you to work your charms / and honey I'll never do you wrong / cuz' our love is sanctified / I hope it never dies / oh about my love" I Love the electric guitar line in this song, sweet!
The recording work on The Attic is spot on. Danny King, at Self Adhesive Records in Seattle WA, did an amazing job!
According to their web site, www.theatticband.com, in addition to their original songs The Attic also plays a slew of covers. I would be interested in knowing exactly what songs, or what bands they cover. Any Squirrel Nut Zipper perhaps? I guess I'll have to catch them live to find that one out. In the meantime I hope they are working on some more originals, a full length album would be nice.
Your loving reviewer BK
Tags:
album review
,
The Attic EP