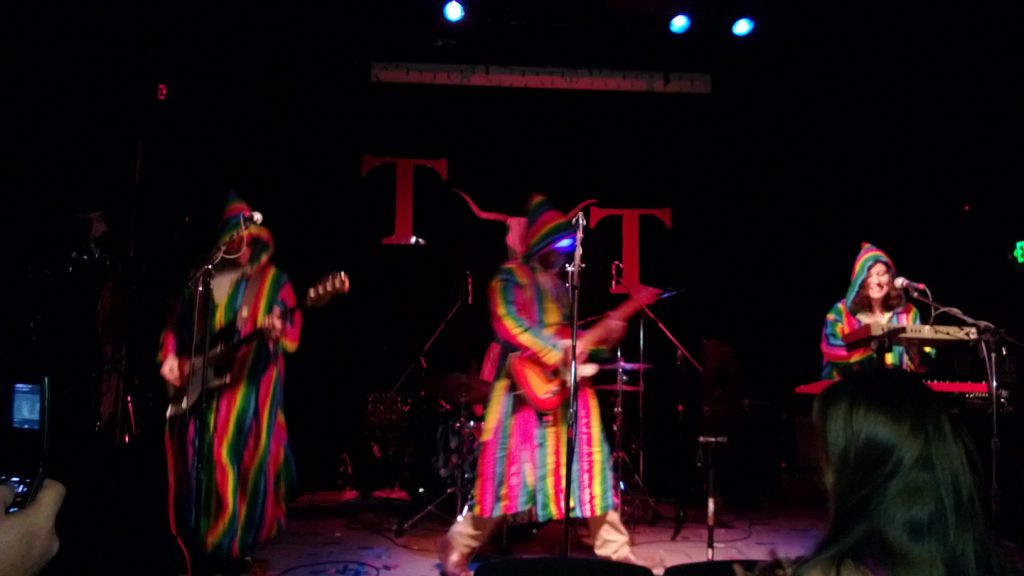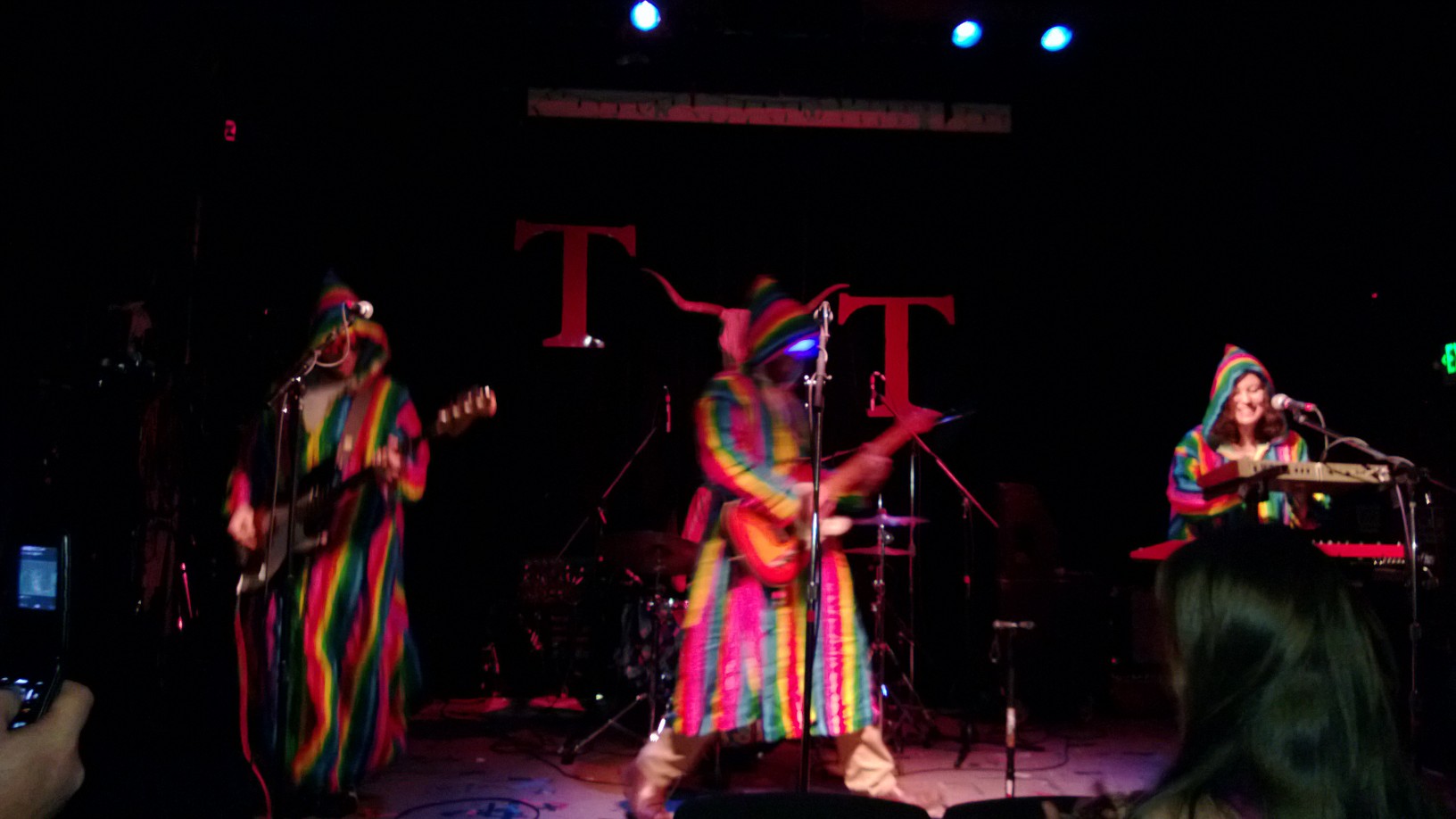 On a soggy Thursday evening, my partner-in-crime and I made our way into Ballard's Tractor Tavern for the perfect cure for our mildew blues: Julia Massey and the Five Finger Discounts, The Hoot Hoots, and the Great Um. We were specifically there to see Julia & the FFD, who had just put out a new album (Five Letters From Far Away) that I was eager to hear in its organic form. As luck would have it, I ran into a friend of mine, who had never heard of Julia, but had seen the Hoot Hoots before, got converted, and was now bringing more friends to join the mass quickly collecting in front of the stage. He told us we should stick around after Julia… we told him we'd see how we felt. It was a Thursday after all, and it had been a long week.
Julia Massey's set was fantastic; she, Geoff Gibbs, and Dominic Cortese brought the same spunk I had heard on the album, and mixed in the perfect amount of honesty, charm, and masquerade. They played a good mix of album tracks (Orbiter, Sri Ma, Who Silently Suffers?, and TOP 100, among others) and brand new songs… this is a band that isn't just resting easy on their album release, but continuing to push and create and enjoy. You could tell they were having a great time, and we had a great time along with them.
Well, we had told my friend we'd see how we felt, and, not surprisingly, Julia Massey and crew had put us in a pretty upbeat state of mind (my friend included, Julia definitely won her share of fans). Why not stick around? Thursday is basically just mini-Friday, right?
As the Hoot Hoots stormed the stage, the mood was immediately set: everyone in the quartet was sporting a glorious rainbow wizard cloak, and guitarist/vocalist Adam Prairie's eyes were aglow with his blue-LED lit Kanye-glasses. The word "fun" only begins to describe their energetic, charismatic stage presence and music, which struck me as a sort of punky-goofy cross between Vampire Weekend, the Tune-Yards, and The Shins… but, well… more fun. Hell, they even sang a song about Katamari Damacy. But rather than rely on novelty, these guys are actually good. Really, really good. Like my friend before me, I'm completely converted, and we've even thought of a number of friends to bring out to their next show.
Closing out the night was The Great Um, with Ex-Saint Siren Caleb Thompson on guitar, Jake Uitti (of the Glass Notes) on bass, and Robb Benson (singer for Dear John Letters) on drums. This trio brought a heavier, bluesy, indie edge to the end of the night: a very enjoyable cap for what had turned into a very enjoyable evening.
This was my first show of 2013… and what a local line-up. I'm so glad I live where I do. Who needs the sun when the winter weather brings us in to music like this?
Tags:
concert review
,
Julia Massey
,
Seattle
,
The Great Um
,
The Hoot Hoots
,
tractor tavern