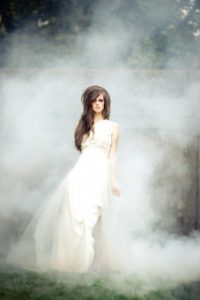 Sara Jackson-Holman is at that perfect age where the intensity of love, loss, and sensory awareness are in a crystalline state. There might be sadness, there might be longing; but in formation her experiences catch light, transformed and translucent, magnetizing us through the expression of her art.
Singer, songwriter and pianist, Sara Jackson-Holman has been compared to Feist, Amy Winehouse, and Adele. At age twenty, her first album was released nationally, resulting in rave reviews and some major television licensing deals. Her sophomore album, Cardiology, released on July 24, captures her dedication and development as an artist.
The album is beautifully crafted, lyrics weaving effortlessly through each composition. Sara spent a full seven months in the recording studio, and you can hear in the results the time and effort involved to fully process her music, giving each song a rich finish and attention to detail.
As a classically trained pianist, Jackson-Holman's sense of pacing and complexity is magnificent. The song, "For Albert" mixes Beethoven's "Fur Elise" with a catchy rhythm and soul tune about letting go. Lyrically, the song "Cardiology" is some of her finest work, on love and the landscape of her lover's body "I lay my head down on your chest to catch the rise and fall of the ocean."
Encapsulated in song are moments we can all remember, if we have opened ourselves up to love and experienced the pain of loss. Sara Jackson-Holman shares that vulnerability with us, with the added benefit of being a musically gifted poet and chanteuse. Don't be surprised if after you buy Cardiology, you keep coming back to it, over and over, to feel what she conveys once again and then once more.
Tags:
album review
,
Cardiology
,
Sara Jackson Holman