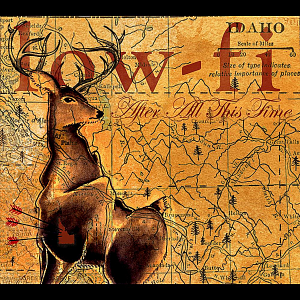 With their sophomore album, After All This Time, Boise band Low-Fi pierces to the indie rock heart of Idaho's venison topography. Band members Todd Sloan (guitar, vocals), Josh Gilmore (bass), and Kevin Alspach (drums) wear their homeland proudly, from the cover album homage to the location love songs (the wistful "So Far Away," and the energetic, anthemic and appropriately titled, "Idaho"); this is Idaho Indie, and it's worth the drive.
Classifying this species isn't so easy: certainly a Northwest prog-pop sound, a bit Minus the Bear, but where the bear stuck around. Gone is the overcast, coffee simmered survival mechanistic humor; this is a sound not of salty skyscrapers but of a land left wilder, the sound of a handful of speeding cars on I-84 at midnight. There is a definite Jimmy Eat World pop-punk mentality, with some hints of a lighter Tool (particularly the echoing syncopation of "Hey I" and "Into the Sun") and less erratic Modest Mouse.
And drive is exactly what Low-Fi does. The album is energetic, full of swirling guitars and catchy melodies, and the undeniable sensation that these three love where they are and what they do. And that's the real beauty. That's what ties this album together. That's what's worth it.
Low-Fi will be at the High Dive on May 19, 2012.
Tags:
After All This Time
,
album review
,
Low Fi